PUMA
w/ Juliet Zulu
After releasing Synapse, we were floored by the uplifting responses from old friends and new. Portland, OR-based production company Juliet Zulu
gave us one of the best reactions yet — an offer to work the same magic on a series of spots for PUMA! They issued a challenge: link intense scenes
of soccer scrimmages, featuring some of their most popular sponsored athletes, with high-energy animated sequences that captured the power, grace,
and speed of the players. Since our collective spirit animal is a neon bloodthirsty jungle cat, naturally we heeded the call of the wild.
‍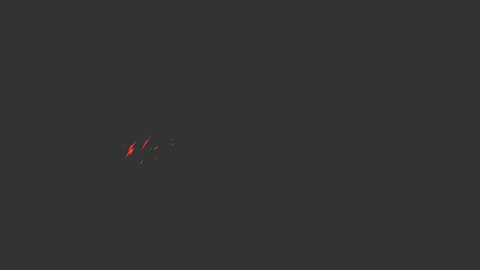 ‍
‍
PUMA released 3 new soccer boots this season, and with them, wanted 3 electrifying spots to highlight each pair!
The first video on the pitch featured their evoPOWER boot. JZ created a few rough 3D sequences to fill in the gaps
between the footage cuts, and passed it along to us to tighten up. We re-created their scenes in Cinema4D, and employing
a similar process to Synapse, we painted in foreground elements frame-by-frame. Once we had the squeaky-clean animation
finished, of course we had to sling some mud at it; roughing it up with cel-animated textures in Photoshop.
‍
‍
‍
Here's evoPOWER starring Olivier Giroud of France & Arsenal:
‍
The second spot was an exercise in tactility and motion: evoTOUCH. For evoPOWER, JZ provided us with rough 3D animations,
but for evoTOUCH, we were given a few timed-out sketches to reference. We built our own storyboards based on the initial drawings,
followed by creating 3D references in C4D. These included an infinite dribble, some Sistine chapel vibes, and a goal so big it eclipsed the sun.
‍
‍
evoTOUCH starring Cesc Fábregas of España & Chelsea:
‍
The final installment was evoSPEED. With more back-to-back animated elements than the previous videos,
we had to call upon our jungle cat instincts to seamlessly merge these themes. We're talking bullet trains,
rocket cars, cheetah hunts, and the one and only Hurricane Sergio; each serving up gale force winds and
swift transitions. Momentum was key, and we weren't slowing down anytime soon.
‍
‍
evoSPEED starring Sergio "Kun" Agüero of Agentina/Manchester Cityand Marco Reus of Borussia Dortmund & Germany:
‍
Agency: Juliet Zulu
Creative Director: Sean Conner
Producers: Jonas Amoss, Sara Santillan
2D Animation: Sarah Schmidt, Karl Fekete, Chavilah Bennett
3D Animation: Sean Conner, Andrew Mark
Type Animation: Karl Fekete
‍
We got up. We laced up. We showed up.
Thanks for taking a look!